These 9 daily devotions explore the stories of three of our friends, Mark, Lottie, and Sarah as they look back at a moment in their life, sharing what they would say if they could go back in time and talk to their 14-year-old selves, what advice they would have given themselves, and how scripture could have helped them.
Using the stories of Mark, Lottie and Sarah to explore some of the issues faced by young people today, and by looking at what scripture says about these issues, the devotions and their accompanying videos consider ways that we can live for God in every arena of life and show Jesus to all we come into contact with.
We hope that as young people hear these stories they too will look to God for the understanding our friends became aware of as they grew in their relationship with Him.
How to use them:
These devotions can be used in a variety of ways; as a tool for personal reflection, in 1-to-1 mentoring sessions, in small groups or Sunday morning discussion groups. You can try a free sample of Time Travel here, or buy a copy for £3.00 by clicking the button below. The accompanying videos are available on our website.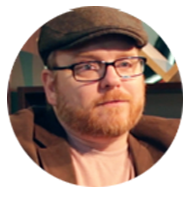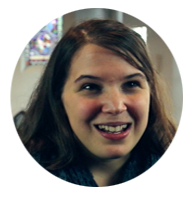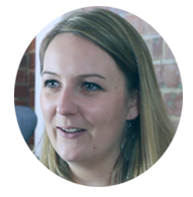 Mark: When Mark was growing up, he new there was something more to life than just the things he saw around him. His journey of discovery led him to experiment with paganism and spiritualism before arriving at the place of true meaning, acceptance and salvation through a relationship with Jesus Christ. He reflects upon Proverbs 4:5 and the importance of seeking wisdom and understanding, which can ultimately be found only in God's Word. Mark reflects on Proverbs 4:5, which says, "Get wisdom, get understanding; do not forget my words or turn away from them."
Lottie:
Lottie reflects on a time in her teenage years when her friends chose not to like her. This left Lottie worrying about who she was and feeling she was no longer good enough for people. Hear how she overcame this as she learned how to rely on her awareness of the Holy Spirit and the empowering words found in Ephesians
3:16
-19.
Sarah: Young people deal with a lot when they are growing up – in their home, school and peer groups. For some this is a hard and lonely time as they try to work out who they are and their direction in life. In this story we hear how Sarah has learnt that she did not have to try and get everything sorted in her own strength, but could trust and believe that God had it all planned out. Sarah reflects on Proverbs 3:5-6 which says, "Trust in the Lord with all your heart, and do not lean on your own understanding. In all your ways acknowledge him, and he will make straight your paths."
We are thrilled to mention that this innovative and exciting resource has been pulled together by a number of our friends, partners and members of local churches we are in relationship with. We want to give special thanks to Evangelical Alliance for there major investment in writing a number of the devotions linked to these insightful videos.