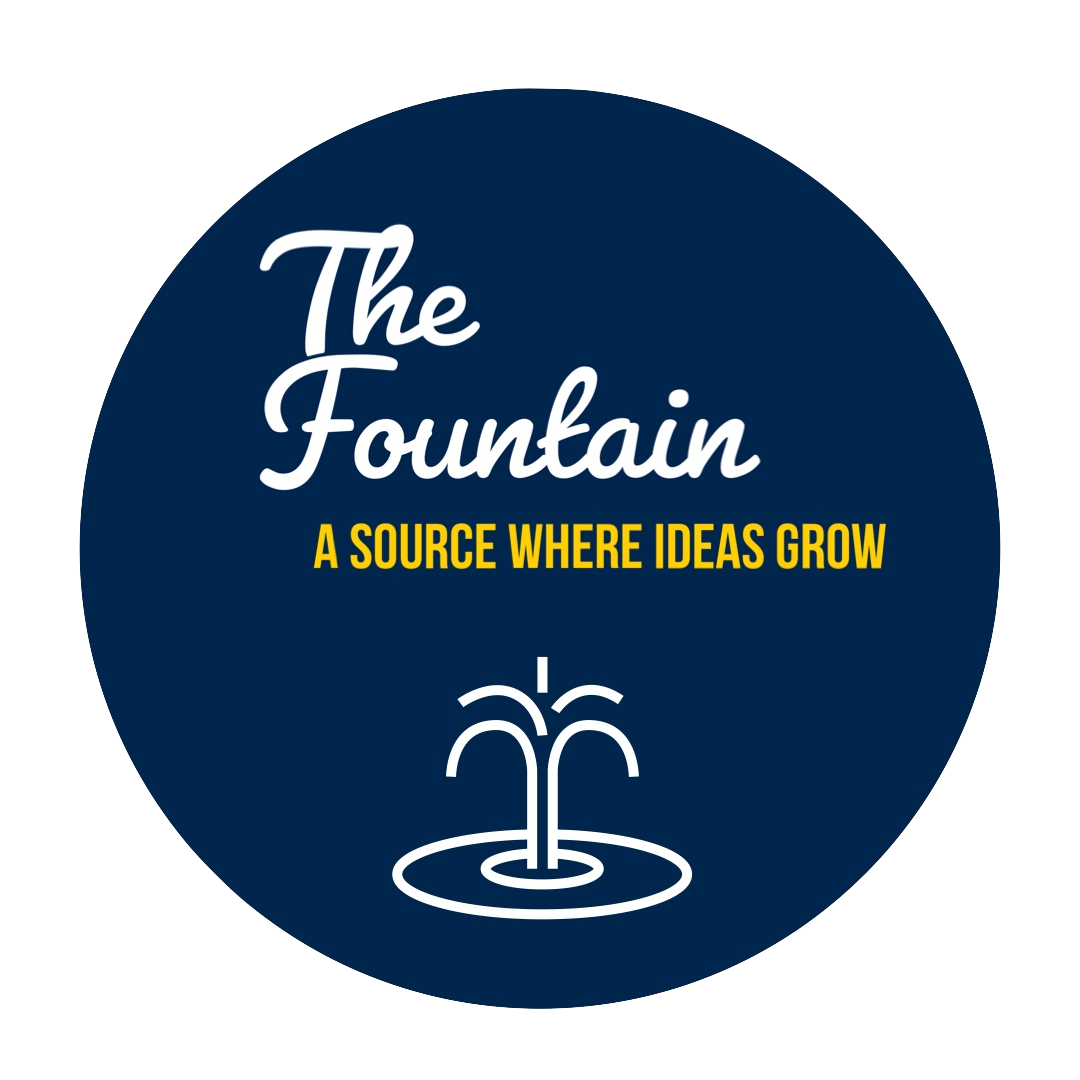 Equipping a generation for faith-filled innovation
The Fountain's vision:
The work of Missional Generation would not have been possible without people who cheered, prayed and financially walked with our Founder and CEO, Ben. We have that same passion to cheer on, pray for and financially assist young people to live out the callings God has placed on their lives and this is the heart behind the vision of The Fountain.
The Fountain is a source where ideas grow, It fuels, supports and facilitates young peoples' ideas and enables them to step out in faith and grow in their calling with guidance, support and encouragement from our Fountain panel. God has given vision and ideas to young people that will see an awakening of the Kingdom of God develop within all arenas of life. Our vision is to help young people become influential for God and we want to invest in to young peoples' ideas so that they might be catalysts in the Kingdom advancing.
The Fountain is a source where ideas grow and take shape. It is a space we have created for God to use a generation to influence communities and to see the Kingdom of God advance with Jesus shared confidently and creatively with the world.
The Fountain is made up of a panel of Christians from a variety of fields and is a one-stop place for young people to explore an initiative to advance the Kingdom of God..  The panel seeks to enable local young people to grow in confidence and awareness of their own calling and gifting. The Fountain panel mentor, listen, equip, support and offer a small amount of funding to resource ideas and to help young people live out their calling and be influential for Jesus.
We will call upon our network of relationships to give young people the opportunity to step out in faith with a God-given idea allowing them to be proactive in their faith in innovative ways.  Our prayer is that The Fountain will free them from limitations of resources and give them a safe place to activate their ideas.
How to get connected in to The Fountain:
Church leaders, youth leaders, mentors and parents can contact Missional Generation for an initial conversation and we will then prayerfully consider whether The Fountain can benefit the young person.  After the initial conversation the young person will be asked to complete a short application and this will then be taken to the panel for discussion before inviting the young person to discuss their idea or dream further.  Contact us at admin@missionalgen.co.uk if you have a young person who you think may benefit from The Fountain.
Like to support this?
We welcome any donations to help us further support young people we come across regularly when we visit churches and hear young people's God given dreams and ambitions. If you like to either gift a one off donation or feel you like to support our work monthly please visit our stewardship account by visiting https://www.give.net/20153614


An example of The Fountain in action:
Below is a video of Vlad, an inspiring digital innovator who was aged 17 at the time that the film was created.  Vlad came to us with his digital coding skills in Unity (a computer programme that enables you to create digital 360 virtual and augmented reality environments).  Vlad has a passion for evangelism and creative design.  Over two days Vlad worked on a project with our Founder, Ben Jones, who gave investment, guidance and support.    Vlad considered a selection of known Bible stories that could benefit and widen the experiential learning of a young person if it was created using Augmented Reality.  We looked at stories such as the lost coin, the lost sheep and David and Goliath to name just a few.  As we spent time helping him to craft the right story in Augmented Reality, it became clear that the David and Goliath story could be effectively used to help give space to talk about  youth culture, strengths, interests and hobbies young people have and articulate personal, local and global Goliaths.
We would like to encourage you to watch the story and hear how Vlad's journey with us has not only helped strengthen his understanding of how digital innovation and evangelism can go hand-in-hand, but also inspired him to see how his resources can be used in youth work settings to influence and inspire Gen Z to step out in faith to tackle injustice and issues in their world.  This resource has been used to train and equip youth leaders to see the importance of digital innovation in youth work, with University students studying youth and children's ministry and we would encourage you to download and enjoy playing this exciting resource.  We also have session plans to accompany this resource.  Contact us for more info at admin@missionalgen.co.uk.