What is Mission United Faith In Life?
We are a group of youth leaders from across Leeds and Bradford who gather young people three times a year (two residentials and one evening). Our vision is to help young people see the importance of knowing who Jesus is, unite together in times of worship, mission activities and teaching times to explore their identity in Christ and God's plans for them. We have lot and lots of fun in the times we meet. Click the video to hear more.
Since our gatherings began in 2012 we have seen over 800 young people take part and we are excited to see what God has in store in the future. We meet three times a year in February, July and October.
Who are MUFIL Gatherings Open to?
If you work with secondary age young people (regardless of where they are in their faith journey), you are invited to bring them along to any of the MUFIL gatherings. Our gatherings will offer your group the chance to meet young people from across Leeds and Bradford, explore faith, be encouraged to live for Jesus and take part in mission activities as well as have lots of laughs along the way!
Young People's Comments from one of our recent gatherings – Young people's feedback
Why do we Arrange MUFIL Gatherings?
Youth leaders we are in partnership with are passionate about working together to create opportunities to inspire and equip young people both within their everyday life and beyond the local church. They are committed to becoming part of a united movement which looks to help young people explore and rely on Jesus, learn a biblical understanding of missional living and encounter Jesus through worship and social action.
Next Gathering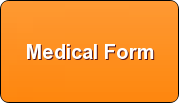 Our Next MUFIL Gathering is on the 28th to 29th February and will be in Leeds
We would love you and your youth group to join us at the next Mission United Faith In Life.  Young people from across Leeds and Bradford will be gathering together on 28th to 29th February.  During the residential, we will step out in faith by taking part in local mission activities sharing Jesus' love and kindness with local families and community groups, grow in faith together through teaching and worship and have loads of fun.
We will be connecting with St Matt's in Burley to impact the local community with the good news of Jesus through a variety of different mission activities.
Early bookings help us to plan our gatherings and help us to meet the needs of young people who will be joining us, so to encourage you to book your young people on early we have an early bird price of £25 for all bookings made before midnight on 14th February.  On 15th February the price will rise to £35. Bookings can be made now.  As always, there will be bursaries available for young people who would find cost an issue in attending the residential.
We have a new option available for groups who would prefer to sleep at home overnight. This will be priced at £17.50 (no bursary or early bird available) and youth groups will come for the Friday activities and then go home at 10.30pm and return the next morning for the full day of activities.
All ticket options must be booked by the youth leader who is in charge of the group.
Theme for this gathering
Throughout our time together, we will be reflecting on personal, local and global needs and Jesus' provision and how we are called to step out in our faith to make a difference. We will be encouraging one another to grow in the understanding that God is able to do more than we ask or imagine and that He calls us to be His hands and feet in the communities where we live.
Timetable for the 28th February 2020
5:00 – 5:30 pm Registration
5:30 – 6:30 pm Food.
6:30 – 7:00 pm Free time and games
7:30 – 9:00 pm All together teaching session with worship
9:00 – 9:30 pm Hot chocolate and cake chill time
9:30 – 11pm After hours fun
11:00pm Get ready to sleep
Timetable for the 29th February 2020
7:30 – 8:30 am Breakfast and morning wake up
8:30 – 9:30 am Pack up and get ready to go to our mission centre
9:30 – 10:00 am Travel to our mission centre
10:00 – 12:00 Worship and visiting speakers
12:00 – 13:00 Lunch
1:00 – 1:30 pm Briefing and selecting one mission activity
1:30 – 2pm Set up for mission activity
2:00 – 4pm Mission Activity
4:00 – 4:30pm Mission debrief and return to Hub.
4:30 – 5:30 pm Chill time before main meal
5:30 – 6:30 pm Hot meal.
6:30 – 9:00 pm Evening teaching session with worship
Parents and youth leaders take young people home. Timings may change closer to the gathering.
Booking Lines Are Open
Book your ticket online using Solid Rock on the link below.
It is very important that you bring completed medical forms for every person attending the residential gatherings (youth and leaders) and provide thorough information on the booking site of any needs.
For evening gatherings, there is a requirement for the local group leader to take overall responsibility for the young people who attend within that group.  Therefore for any evening gatherings, please complete your own medical and consent forms.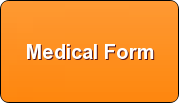 Bursary Available For Residentials
We have a bursary available for individuals who may need some help towards the cost of MUFIL residentials. To find out more information and to apply please contact us at admin@missionalgen.co.uk.
We really value any donations that enable us to provide these faith building and life impacting experiences for young people. 100% of all donations go towards enabling young people to participate who otherwise wouldn't be able to afford to attend the gatherings. £25 would cover the cost of one young person attending a MUFIL residential.

Refund Policy:
We recognise that sometimes plans change and so we can offer a refund up to 14 days before the event. After this time we would be happy to offer a name change on the booking, however, we wouldn't be able to offer a refund of any costs.
Volunteer at our next MUFIL gathering.
We would love you to consider joining our team and ask that you pop over to the volunteer page using the following link to find out more. Click Here
DBS and references
We require all over 18s to undergo a Disclosure & Barring Service (DBS) check (previously the Criminal Records Bureau). You will receive instructions from us by email. Download the list of offences which will never be filtered from a criminal record check. As a Local Ministry Partner we use Scripture Union to process all of the necessary checks.
We also ask for all over 18s to provide two names of people we can approach for a character reference. Where possible, we ask that one of these is your current Church leader.
Download offence list  Download our MUFIL safeguarding policy
Joining the Central Planning Team:
If you're in Bradford or Leeds and would like to come onto the central team please contact us via email admin@missionalgen.co.uk and we will be in touch.