We Teach:

7 Characteristics Of Mission
Our teaching materials support young people to develop a rhythm of living that is missional. Our unique approach that: "It is not a race but a way of living that creates transformation" helps young people reflect on seven characteristics of missional living and how they apply them within the eight different spheres of life they inhabit.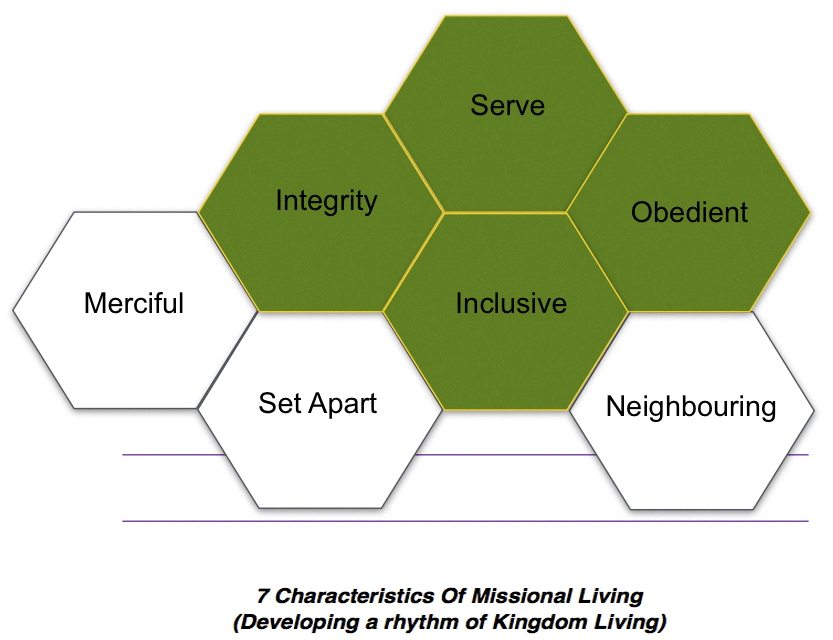 Our vision is to see young people understand these characteristics of mission, growing by using different forms of experiential learning and by accessing our Mission Academy, Video Resources and Devotional Materials. We have already seen how young people have grown in their understanding of these 7 Characteristics Of Mission using these methods and we are now looking to create further ways of helping youth leaders, alongside their young people, to apply all that they have learnt to the 8 popular arenas of life.
---
Young Peoples

8 Arenas of life
These are the places and spaces where young people spend their time. Missional Generation equips them to see these as their current mission fields for God
Missional Generation draws on well-established principles of learning and teaching where people gain considerably more understanding as they reflect on their learning with others and have the chance to apply it. We aim to see a radical step-change in learning and application, strengthened as they are given the chance to become involved in delivering and teaching material to others. Missional Generation feels this is a vital process.
It is more important than ever…
For the Church to address the ways that people learn and to foster the skills they need to live missionally in all walks of life. As Missional Generation partners with the Church to facilitate new ways for young people to learn life-based skills by actively addressing local needs, the Church will see a spiritual awakening amongst a generation as young people:

If this shift of teaching and practice is to take place we advocate a greater emphasis on unity, sharing resources and joint working. These will be the driving force that sees Christian charities and churches investing heavily into a generation. Missional Generation will enable this through its strong network of honest relationships and communication with many organisations and individuals across the M62 Corridor.